BMW 5 SERIES OVERVIEW

One of the most popular mid-sized sedans available on the market today, the BMW 5 series offers more than just style and a name. It also has a wide variety of features that are designed to enhance its performance without sacrificing fuel efficiency or comfort.
One thing that makes it such a powerful car is its 4.4-liter, 8-cylinder TwinPower Turbo engine with 456 horsepower to take you from 0 to 60 miles per hour in just under four seconds while getting up to 72 miles per gallon on select models in certain conditions. It also offers state-of-the-art iDrive 6.0 technology that lets you select music and plan a route with ease.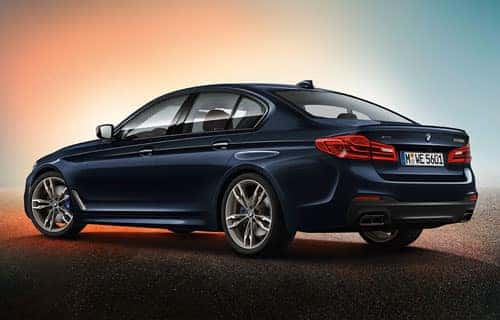 Would you like to learn more about what makes the BMW 5 Series such a stand-out among mid-sized sedans? Come down to BMW of Northwest Arkansas so our highly skilled sales professionals can show you everything it has to offer.