BMW 4 SERIES OVERVIEW

Have you seen the latest BMW 4 series? It's a masterpiece from the German automaker that has received a lot of raving reviews from drivers. Known for its sporty exterior and fine-tuned engines, many drivers are looking at the 4 series for its space, tech, and powerful horsepower. Even in the base turbo engine, you get a lot of horsepower. The other trims are even higher in horsepower and torque. A good blend of fuel efficiency can be found in the 4 Series Gran Turismo. The GT has a twin turbo engine for a high horsepower output, but it also has different driving modes to maximize fuel efficiency, such as economy mode.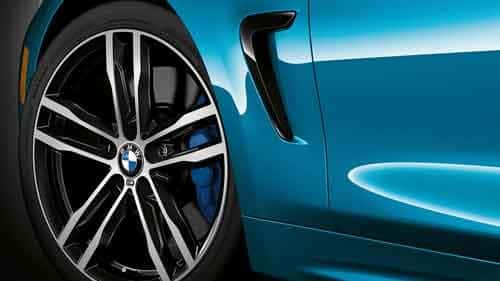 Inside, BMW is putting more tech into the infotainment system and LCD center console. You can now use your 4 series as a Wi-Fi hotspot. There are also several upgrades, including more cameras and sensors for driver safety.
You can test drive the all-new 4 series at BMW of Northwest Arkansas.