AN OVERVIEW OF THE BMW X5

Whether cruising down the Autobahn or deftly maneuvering through busy traffic for a day of errands, BMW vehicles provide driver and passengers with luxury, performance and consistently high safety ratings. The company's X5 Series is a luxury midsize sport activity vehicle that has a whole range of capability features and plenty of style.
The X5 sports the characteristic kidney-shaped BMW front grille, balanced on either side by wrap-around headlamps. The rear bumper features dual exhaust ports in an eye-catching rectangular shape. Optional packages add off-road capabilities or 22-inch wheels. The interior is dominated by a 12-inch center touchscreen and a panoramic moonroof. Over 72 cubic feet of cargo space allows packing for a long road trip or a weekend of fun.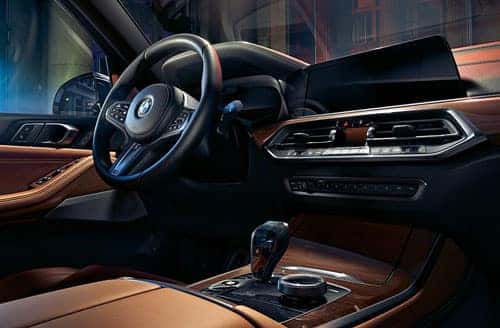 If you'd like to spend some time behind the wheel of an X5 Series vehicle, you're welcome to visit us at BMW of Northwest Arkansas. We'll arrange for you to take one for a test drive and can answer any questions you may have.